Blog
Hands in the Air! An Autonomous Inland Cargo Vessel in Action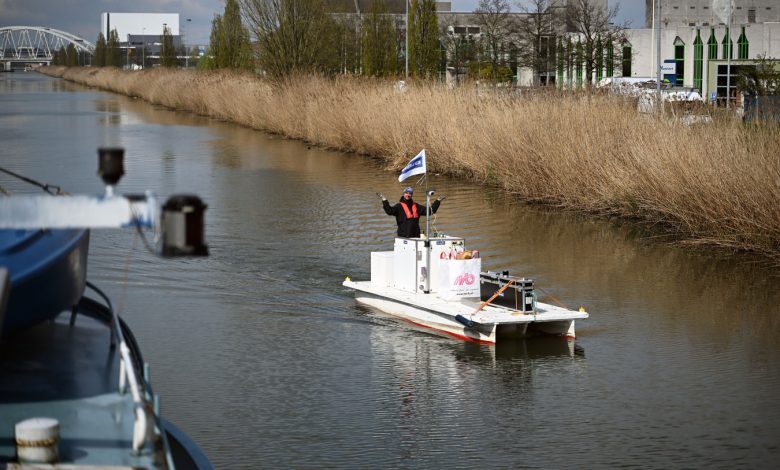 On April 20th, 2023, an exciting demonstration event took place on the canal in Leuven, where the KU Leuven Intelligent Mobile Platform (IMP) research group unveiled their latest creation – the Maverick research vessel (the Maverick). Led by Professor Peter Slaets (Vice-coordinator of the AUTOBarge Project), the team has been working tirelessly to develop this cutting-edge, zero-emission autonomous urban cargo vessel.
The Maverick is the culmination of years of research and development, and it represents a significant step forward in the field of autonomy within the urban transportation context. It was deployed in a realistic cargo transport scenario during the demonstration. The developed perception and navigation technologies were presented throughout the event.
The event began with a brief introduction, followed by a presentation from Dr. Tom Pauwels of POM-Oost-Vlaanderen, who introduced the project that funded the development of Maverick (the AVATAR Project). The AVATAR Project focuses on sustainable freight transport on small inland waterways in urban areas of Europe. The goal is to deploy zero-emission automated vessels that can transport goods between Urban Consolidation Centres and inner city hubs on an hourly basis, with a focus on urban freight distribution and waste return.
Image 1: Dr. Tom Pauwels introducing the AVATAR Project.
Following this, Professor Peter Slaets took the stage to discuss the IMP research group's work on autonomous waterway transport. He explained the reasoning behind the group's efforts and provided insights into the development process and technical details of the Maverick.
Image 2: Prof. Peter Slaets introducing the technical details of the Maverick.

After a brief coffee break, attendees were treated to a first-hand look at the Maverick in action. With his hands in the air, a helmsman sailed on a boat with the KU Leuven flag. The ship glided effortlessly along the waterway, tracking the given waypoints autonomously.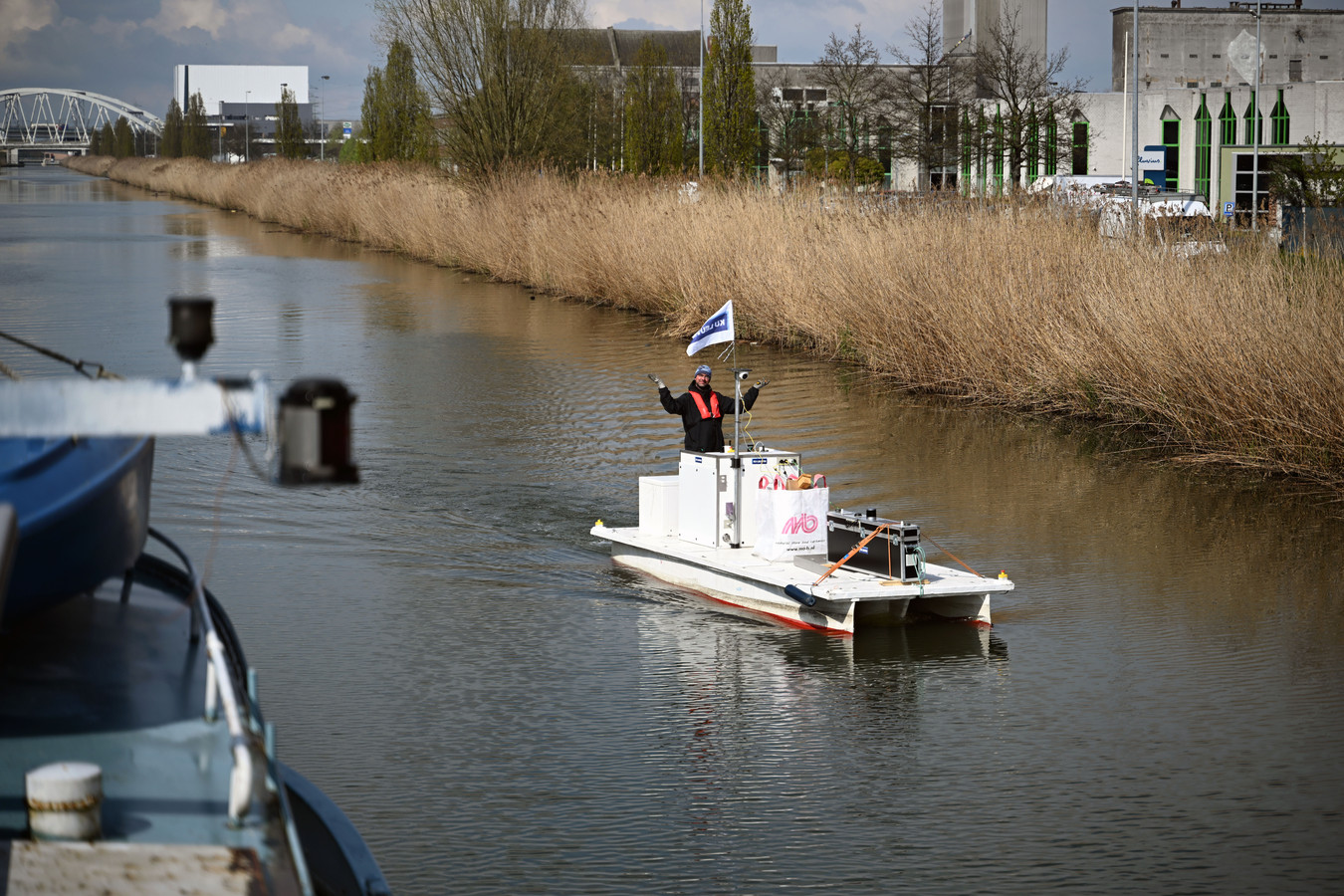 Image 3: Demonstration of the autonomous inland barge 'the Maverick', Source: www.hln.be/leuven.
Overall, the demonstration event was a resounding success, showcasing the enormous potential of zero-emission automated urban vessels on small inland waterways. As technology continues to advance, we can anticipate the emergence of inland autonomous vessels on the horizon, offering increased efficiency, reduced costs, and improved safety for the shipping industry.
An article by Yanyun Zhang.