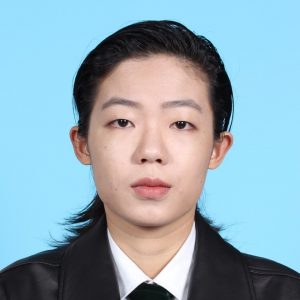 Yanyun Zhang is an Early Stage Researcher under the research group of Intelligent Mobile Platforms (IMP), Robotics, Automation and Mechatronics, in the Department of Mechanical Engineering at the Katholieke Universiteit Leuven. As part of the ETN – AUTOBarge project, she will carry out research on Autonomous Barges for Smart Inland Shipping focusing on online identification of vessel dynamics in confined inland waterways. Her ultimate objective is to develop an online algorithm to build the maneuvering model of an inland barge that can be continuously adapted based on sensor data gathered during operation.
She accomplished her Master's degree in Naval Architecture and Ocean Engineering with a focus on black box modeling of ship motion at the Shanghai Jiao Tong University in China, 2022. Also, she obtained her bachelor's study in Naval Architecture and Ocean Engineering at Wuhan University of Technology in China, 2019.
Her passion is to continue her research in the field of autonomous vessels, especially in the context of ship maneuverability. She aspires to contribute to the transition towards a cheaper, safer and greener shipping industry.