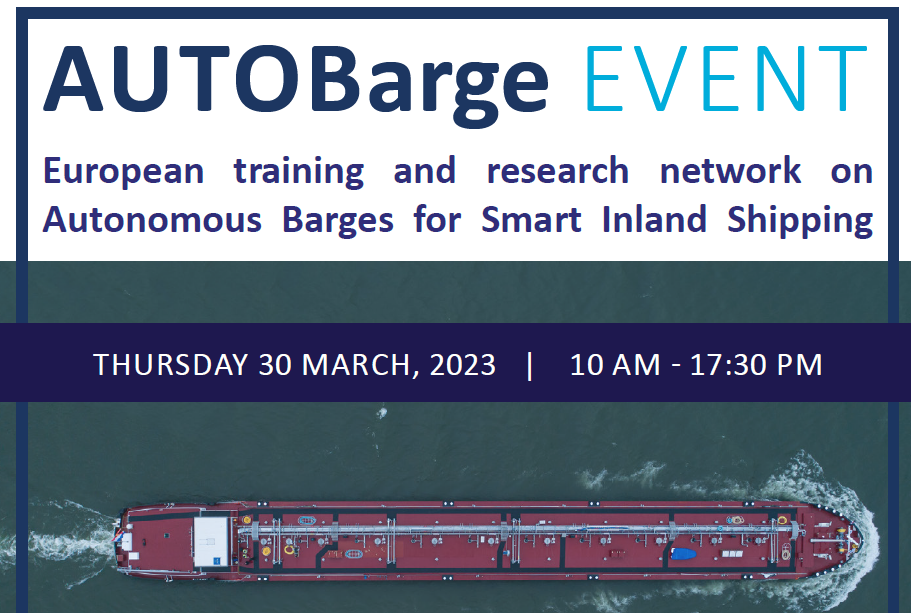 IVR is closely involved in the AUTOBarge project as a partner organisation. To bridge the gap between theory and practice, it has been decided to organise a joint informative day in Rotterdam with the PhD students and the sector itself. The event is open to everyone interested.
On Thursday, March 30, 2023, from 10:00 a.m. to 5:30 p.m. you are welcome to participate in this day, free of charge. Presentations and a panel discussion will be held and the day will conclude with a reception. Coffee and lunch will also be provided during the day.
Register now
You can register for the event by sending an email to info@ivr-eu.com with your name, address, and contact details. Your registration will be confirmed by e-mail.
You can find the program for this event here.