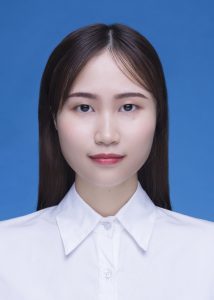 Yunjia Wang is an Early Stage Researcher under the research group of Declarative Languages and Artificial Intelligence (DTAI), in the department of Computer Science at the Katholieke Universiteit Leuven. As part of the ETN – AUTOBarge project, she will carry out research on Autonomous Barges for Smart Inland Shipping focusing on safety assurance of machine learning models in remotely operated and fully autonomous inland vessels. She aims to investigate how possible safety risks of machine learning models are linked to existing safety assurance principles, and how these issues can be addressed.
She worked as applied industrial AI scientist at Bosch Center of Artificial Intelligence (BCAI) in Shanghai, China, 2020-2022. She accomplished her Master's degree in Information and Communication Engineering at Zhejiang University in China, 2020. Also, she obtained her bachelor's study in Information Engineering at Zhejiang University in China, 2017.
Her passion is to continue her research in the field of industrial AI, especially in the context of safety and robustness assurance, towards safe autonomous vessels.