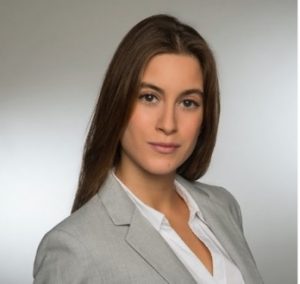 Sophie Orzechowski is a doctoral student at the University of Antwerp and is hosted by IDIT. As part of the ETN AUTOBarge ESR14, her research focus lies at analysing the existing regulatory framework as to legal obstacles hindering the introduction of autonomous inland vessels in Europe. Her ultimate objective is to develop a proposal for regulatory intervention that allows the implementation of autonomous inland shipping.
Sophie studied law in Luxembourg, France and Canada, and holds an LL.M. in International Maritime Law from Swansea University, United Kingdom. She has previously worked for the EU in Helsinki and for an international law firm in Berlin.
In her current research Sophie combines her interests in transport law and innovation with a particular focus on regulatory processes.