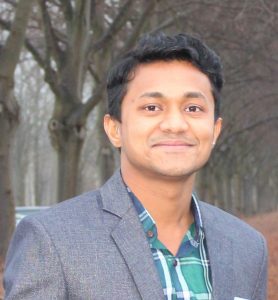 From September 2022, Rana joined the AUTOBarge team as ESR 11 under Chalmers University of Technology, Sweden. His research will investigate the 'common ground and actor network' for collaborative decision-making in autonomous inland waterways.
He has his Master's in Maritime Management with Technical specialization at the University of South Eastern Norway (USN). Besides, he also served as a Research Assistant at USN part-time basis. His master thesis focused on 'the role of the human element in Autonomous shipping' where he did a qualitative analysis to define the competency requirements for future Shore Control Centre (SCC) Operators.
Before joining this position, he served as a 'Project engineer' at the Inland water logistics business. He also holds the marine engineering license and worked at sea for 05 years in various positions.
Research Interest:
Maritime Autonomy, Autonomous shipping, Human elements, Training and Education.
Profile:
LinkedIn    Google Scholar
Recent articles: 
Autonomous ships for container shipping in the Arctic routes
Mapping competence requirements for future shore control center operators
COVID-19: Chittagong Port and aftermath
Green Ports and Sustainable Shipping in the European Context