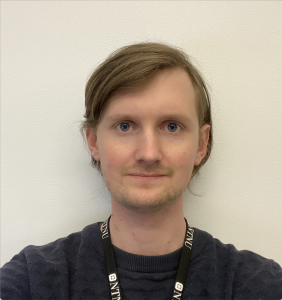 Martin Baerveldt is an Early-Stage Researcher in the Department of Engineering Cybernetics at the Norwegian University of Science and Technology. As part of the ETN – AUTOBarge ESR2, he will carry out research on Extended Object Multi target tracking and SLAM. His ultimate objectives are to develop new algorithms that can be used to accurately perceive the surrounding environment in inland waterways.
He accomplished his master's degree in Complex Adaptive Systems at Chalmers University of Technology in 2018 and completed a bachelor's degree in Engineering Physics at the same university.  
His passion is to contribute to research in the field of autonomous transport to bring autonomy into society.