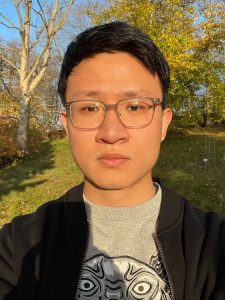 Chengqian Zhang is an Early-Stage Researcher at the Division of Shipping and Marine Technology, Department of Mechanics and Maritime Sciences at the Chalmers Tekniska Högskola. As part of the ETN – AUTOBarge project, he will focus on the research about sailing energy optimisation for Autonomous Inland Barges. His principal objective is to develop an integrated voyage planning algorithm to improve the energy efficiency of autonomous barges. The algorithm consists of the ship's hydrodynamics and maneuvering model considering dynamic environmental data.
He obtained his master's degree in Offshore Engineering at the University of Southampton in the UK, 2019. Also, he obtained his bachelor's degree in Naval Architecture and Ocean Engineering at Dalian University of Technology in China, 2018.
His passion is to dedicate his research of autonomous vessels into next-generation waterborne transportation to make it safe, intelligent, and efficient.